Water Damage and Mold Removal Skokie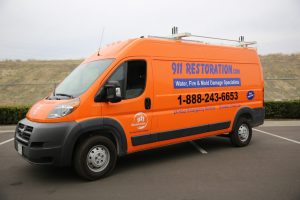 Do you need help handling basement flooding, carpet water damage, or flood cleanup in Skokie? You can get the professional help you need by contacting 911 Restoration of Chicago. We can begin water damage restoration in Skokie today if you are dealing with flooding, a pipe burst, or a sewage backup.
Water damage restoration can help you recover from all forms of water damage. Flood cleanup techs can:
Complete a Water Damage and Mold Inspection

Set Up a Personalized Plan for Water Extraction and Dehumidification

Pack Out and Store Your Undamaged Belongings

Take Care of Mold Removal and Mold Decontamination
Getting the professionals to handle water damage restoration and mold remediation in Skokie can ensure your property is quickly returned to better-than-new condition.
Water Damage Restoration in Skokie Can Give You a Fresh Start
You don't have to try to recover from a sewage backup, flooding, or a pipe burst in Skokie on your own. You can get professional help on your side 24/7/365 by contacting the flood cleanup specialists at 911 Restoration of Chicago. Our crews can reach your property within 45 minutes to take care of:
Water Extraction from Flooded Basements or Flooded Crawl Spaces

Carpet Drying and Property Dehumidification

Ceiling Leaks and Leaking Pipes in Your Walls
Crews can even help you handle a mold infestation after a pipe burst or flood. Let us complete a mold inspection in Skokie. Signs of mold can be addressed quickly with mold removal and mold decontamination. Our mold remediation crews can give you back your peace of mind.
Protect Your Health with Mold Removal in Skokie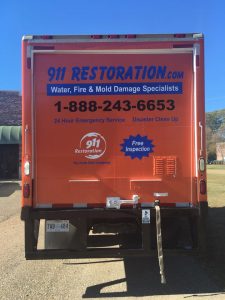 Excess moisture left behind by a pipe burst, leaking pipe, or sewage backup can allow mold to grow in your property. 911 Restoration of Chicago's IICRC certified mold removal techs in Skokie can help you handle mold growth along with water damage restoration.
Mold remediation crews can assess your needs with a mold inspection. Your mold inspection can identify the extent of the infestation as well as the type of mold you are dealing with. Let us set up a personalized mold remediation plan for you. Getting individualized support can make the restoration process less stressful for you.
We understand how important it is to begin mold decontamination in Skokie immediately. Mold can damage your property and impact your health. Fortunately, you can begin mold remediation in Skokie right away by contacting 911 Restoration of Chicago. Techs have the training, experience, and resources to take care of all forms of mold remediation and flood cleanup in Skokie.
Servicing the cities of Arlington Heights, Glencoe, Lincolnshire, River Forest, Aurora, Glen Ellyn, Lincolnwood, Lake Forest, Skokie, Bellwood, Glenview, Long Grove, Vernon Hills, Berkeley, Golf, Medinah, Wayne, Elmwood Park, Brookfield, Highland Park, Morton Grove, Western Springs, Buffalo Grove, Highwood, Mount Prospect, Westmont, Chicago, Hoffman Estates, Mundelein, Wilmette, Clarendon Hills, Inverness, Naperville, Winnetka, Darien, Itasca, Niles, Wood Dale, Deerfield, Kenilworth, Northbrook, Woodridge, Des Plaines, LaGrange Park, Oak Park, Evanston, Lake Zurich, Park Ridge… and surrounding areas.