Water Damage and Mold Removal Naperville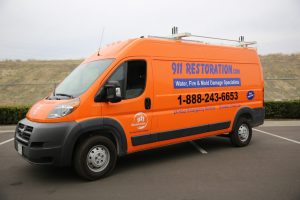 Do you need help handling damage caused by an ice dam, frozen pipe, sewage backup, or pipe burst in Naperville? You can get the help you need right now by contacting 911 Restoration of Chicago to begin same-day flood cleanup and water damage restoration.
Our property restoration techs are licensed, bonded, and insured. They have the training and experience necessary to:
Handle Water Removal from a Flooded Basement or Crawlspace

Use Dehumidifiers to Dry Out Your Property

Repair Leaking Pipes or Pipe Burst Emergencies
Crews can even help you deal with mold infestations after flooding. Crews can perform a mold inspection in Naperville to check for the presence of this fungus. Let us focus on mold removal in Naperville. Mold removal pros can take care of total mold decontamination to restore your property.
How Can Water Damage Restoration in Naperville Benefit You?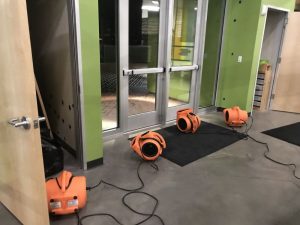 A burst pipe, heavy rains, and sewage backups can all introduce unwanted water into your property. This water can damage your possessions and destroy your home or business. Water damage restoration in Naperville can help you fully recover from these issues.
The IICRC certified flood cleanup techs at 911 Restoration of Chicago are:
On-Call 24/7/365 and Ready to Reach Your Property Within 45 Minutes

Trained to Handle Water Extraction, Dehumidification, and Flood Cleanup

Ready to Offer You a Mold Inspection

Prepared to Handle Mold Decontamination and Mold Remediation
A water damage and mold inspection can help techs develop a personalized water damage restoration plan for you. Let us cover all aspects of your property restoration needs, including mold removal in Naperville.
Do You Need Mold Removal in Naperville After a Water Damage Emergency?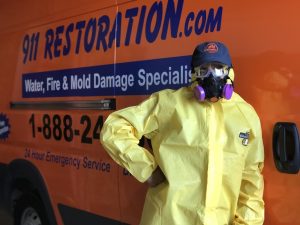 Water damage events like flooding and pipe bursts can lead to mold infestations. A mold inspection during the flood cleanup process can help techs identify the presence of this fungus. 911 Restoration of Chicago can begin mold remediation in Naperville immediately if mold is present in your property.
Mold remediation in Naperville can remove foul odors and signs of discoloration left behind by this fungus. You can also protect your health with mold decontamination in Naperville. Some forms of mold are very dangerous if you inhale their spores. Mold remediation can protect your health and your property.
The mold decontamination pros at 911 Restoration of Chicago have the training to offer you a Fresh Start after any water damage emergency. Let us take care of flood cleanup in Naperville after heavy rains, a pipe burst, or a plumbing emergency. Get the help you need fully restoring your property by beginning water damage restoration and mold remediation in Naperville immediately.
Servicing the cities of Arlington Heights, Glencoe, Lincolnshire, River Forest, Aurora, Glen Ellyn, Lincolnwood, Lake Forest, Skokie, Bellwood, Glenview, Long Grove, Vernon Hills, Berkeley, Golf, Medinah, Wayne, Elmwood Park, Brookfield, Highland Park, Morton Grove, Western Springs, Buffalo Grove, Highwood, Mount Prospect, Westmont, Chicago, Hoffman Estates, Mundelein, Wilmette, Clarendon Hills, Inverness, Naperville, Winnetka, Darien, Itasca, Niles, Wood Dale, Deerfield, Kenilworth, Northbrook, Woodridge, Des Plaines, LaGrange Park, Oak Park, Evanston, Lake Zurich, Park Ridge… and surrounding areas.