Water Damage and Mold Removal in Wilmette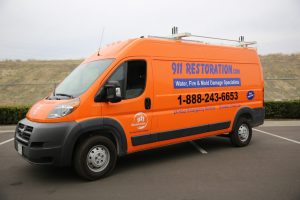 Winter storms, flooding, and pipe bursts in Wilmette can lead to serious water damage. You can return your property to better-than-new condition after any water damage emergency by contacting 911 Restoration of Chicago. Our water damage restoration techs can:
Reach Your Property Within 45 Minutes of an Emergency Call

Begin Water Extraction and Flood Cleanup Right Away

Repair Water Damage and Dehumidify Your Property
Crews are also licensed, bonded, and insured to handle mold removal in Wilmette. You may need the following services to recover from a pipe burst, heavy rains, or a sewage spill:
A Free Mold Inspection for Property Owners Only

Mold Decontamination and Odor Removal

Commercial or Residential Mold Removal
Get the help you need to fully recover from water damage by contacting 911 Restoration of Chicago right now for water damage restoration and mold remediation services.
Get a Fresh Start with Water Damage Restoration in Wilmette
You can limit the total damage to your property after a flooding, a sewage backup, or a pipe burst by beginning water damage restoration in Wilmette right away. The flood cleanup techs at 911 Restoration of Chicago are on-call 24/7/365, so you don't have to wait to get help.
Crews can begin working on water extraction right away. All technicians are IICRC certified to deal with flooded basements, carpet water damage, ceiling leaks, and other water damage emergencies. We also have the training and equipment to correctly handle mold remediation in Wilmette.
Mold can grow fast after a water damage event. Let us check your property for fungus with a mold inspection in Wilmette. Signs of mold can be handled quickly with mold removal and mold decontamination in Wilmette. Your property can be returned to better-than-new condition by the flood cleanup professionals at 911 Restoration of Chicago.
Protect Your Health with Mold Remediation in Wilmette
Water damage caused by heavy rains, snowstorms, or a pipe burst can introduce excess water into your home or business. This moisture can allow mold to spread quickly. For this reason, water damage restoration techs frequently perform mold inspections to check for mold growth.
If your mold inspection turns up signs of fungal growth, 911 Restoration of Chicago can begin mold removal in Wilmette right away. Mold remediation techs can:
Isolate Areas Infested with Mold

Use Professional-Grade Cleaners for Mold Decontamination

Handle Odor Removal
You can erase all signs of a mold infestation and a water damage emergency by contacting 911 Restoration of Chicago for flood cleanup in Wilmette. Take charge of your future by calling mold decontamination techs right now to begin water damage restoration and mold remediation.
Servicing the cities of Arlington Heights, Glencoe, Lincolnshire, River Forest, Aurora, Glen Ellyn, Lincolnwood, Lake Forest, Skokie, Bellwood, Glenview, Long Grove, Vernon Hills, Berkeley, Golf, Medinah, Wayne, Elmwood Park, Brookfield, Highland Park, Morton Grove, Western Springs, Buffalo Grove, Highwood, Mount Prospect, Westmont, Chicago, Hoffman Estates, Mundelein, Wilmette, Clarendon Hills, Inverness, Naperville, Winnetka, Darien, Itasca, Niles, Wood Dale, Deerfield, Kenilworth, Northbrook, Woodridge, Des Plaines, LaGrange Park, Oak Park, Evanston, Lake Zurich, Park Ridge… and surrounding areas.