Water Damage and Mold Removal Northbrook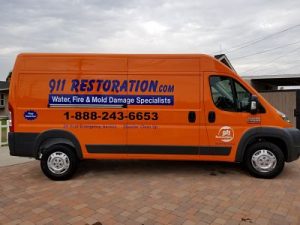 Property owners can get same-day help handling a water damage emergency caused by heavy rains, sewage backups, or pipe bursts in Northbrook. The water damage restoration techs at 911 Restoration of Chicago can reach properties around Northbrook within 45 minutes of an emergency call to:
Complete a Water Damage and Mold Inspection

Begin Water Extraction for Flooded Basements

Handle Flood Cleanup for Business and House Flooding

Take Care of Carpet Water Damage and Water Damage Cleanup
Crews are IICRC certified to take care of mold removal in Northbrook after a flood. Let us remove all signs of mold with mold decontamination techniques.
Begin Water Damage Restoration in Northbrook Right Now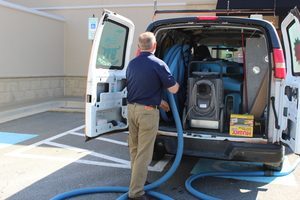 Water damage caused by a pipe burst, ice damage, snowstorm, or frozen pipes can be very severe. Fortunately, you can restore your property and your possessions by contacting the water damage restoration crews at 911 Restoration of Chicago. All flood cleanup techs are licensed, bonded, and insured to take care of:
Crawlspace Cleanup and Flooded Basement Cleanup

Sewage Cleanup and Removal after a Plumbing Emergency

Ceiling and Wall Leaks
Techs also understand the importance of handling mold removal in Northbrook after a flood. Mold can grow quickly in damp environments. Let us complete a mold inspection to check for signs of fungal growth. If we discover mold, crews can start mold remediation and mold decontamination in Northbrook right away.
Return your property to better-than-new condition after a pipe burst, summer storm, or sewage backup. Let our flood cleanup, water damage restoration, and mold remediation crews get to work for you right now.
Restore Your Property with Mold Remediation in Northbrook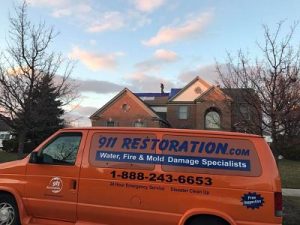 Mold can become a serious problem after flooding caused by heavy rains, leaking pipes, or pipe bursts. This fungus can spread quickly, damaging your property and your possessions. Spores can even cause health problems as they are inhaled. Mold removal in Northbrook can take care of all of these issues.
The Northbrook mold remediation crews at 911 Restoration of Chicago are IICRC certified to handle mold decontamination. Let us assess your unique needs with a mold inspection in Northbrook. If your mold inspection reveals the presence of this fungus, we can begin mold decontamination right away.
911 Restoration of Chicago can handle all of your property restoration needs quickly and effectively. You can count on us to begin mold remediation and water damage restoration in Northbrook right away. Take immediate steps to restore your property to pristine condition by contacting us right now to begin flood cleanup and mold removal in Northbrook.
Servicing the cities of Arlington Heights, Glencoe, Lincolnshire, River Forest, Aurora, Glen Ellyn, Lincolnwood, Lake Forest, Skokie, Bellwood, Glenview, Long Grove, Vernon Hills, Berkeley, Golf, Medinah, Wayne, Elmwood Park, Brookfield, Highland Park, Morton Grove, Western Springs, Buffalo Grove, Highwood, Mount Prospect, Westmont, Chicago, Hoffman Estates, Mundelein, Wilmette, Clarendon Hills, Inverness, Naperville, Winnetka, Darien, Itasca, Niles, Wood Dale, Deerfield, Kenilworth, Northbrook, Woodridge, Des Plaines, LaGrange Park, Oak Park, Evanston, Lake Zurich, Park Ridge… and surrounding areas.